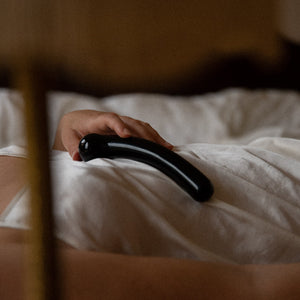 The Pleasure Within
A 6-week self-paced course teaching you how to move out of numbness and into aliveness using a Jade Egg & Pleasure Wand for orgasmic expansion.
Over 80% of women suffer from chronic pelvic tension as a result of our predominantly masculine lead lifestyles.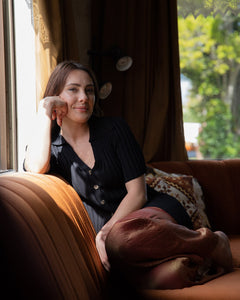 I once felt numb...
I was in a sexual rut, and clitoral stimulation was all I knew. I was another stat of women who couldn't orgasm from vaginal penetration, or at least I thought so.

I felt stuck, helpless, left out and like something was wrong with me. That all changed after my first jade egg experience. Unbeknown to me, my vagina and I were holding onto so much tension. A stressful job, bad partner choices, burnout, it was a recipe for a tight vagina and not in a good way.

Good sex has zero to do with how 'tight' you are and everything to do with your pelvic floor muscles. Once I began practising with a jade egg and crystal wand, the tightness turned to strength and I started feeling more pleasure and aliveness. I'm excited to teach you what I have learnt in my journey to become wildly orgasmic.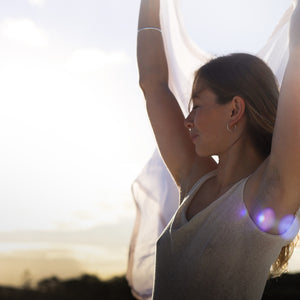 This is for women who...
Don't know where to start when it comes to accessing their pleasure
Have lost sensation and feel disconnected to their vagina
Are ready to experience aliveness in their entire body and unleash full body orgasms
Want to enjoy penetrative sex and orgasm from internal stimulation
Want to ignite their sensuality and sexual essence after a long time of feeling stagnant and stuck
Want to heal from past relationships and let go of sexual experiences from the body
Are ready to unleash full on pussy power!
Feel connected to their bodies, sensuality and sexual selves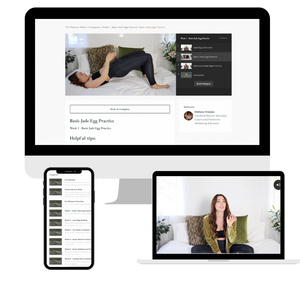 What's included?
✔️ Over 30 Pre-recorded lessons and PDF Resources
✔️ Meditations, embodiment practices & self-pleasure practices
✔️ Bonus sessions on resistance, touch, trauma and showing up for yourself
✔️ Self-resourcing documents
✔️ Pleasure anatomy and a self-touch guide
✔️ Holistic sex tools and techniques PDF
✔️ Access to handcrafted pleasure playlists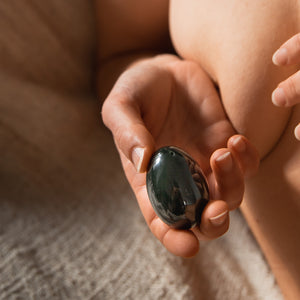 Week 1
Basic Jade Egg Practices
​
✔️ Learn how to use your Jade Egg
✔️ Powerful practices that ignite aliveness in your vagina
✔️ Rewire sensation pathways to your vagina
Week 2
Cleanse & Heal
​
✔️ Learn how to release ex-lovers
✔️ Heal traumatic experiences from your vagina
✔️ Release toxic energy from your sacred temple
Week 3
Sex Magic & Orgasm
​
✔️ Learn magical Jade Egg practices
✔️ Unleash your orgasmic potential
✔️ Combine sexual energy and manifestation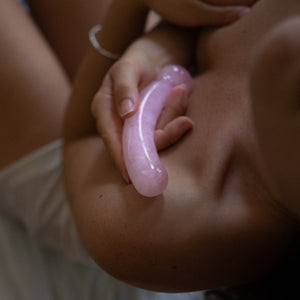 Week 4
Basic Crystal Wand
​
✔️ Learn potent wand practices for internal self-massage
✔️ Learn techniques to help with penetration
✔️ Use internal massage to rebuild sensitivity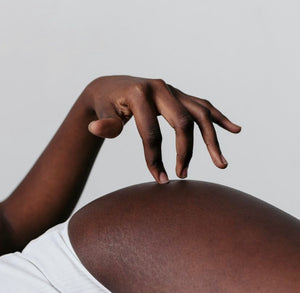 Week 5
Release Stress & Tension
​
✔️ Be guided to release built-up tension in your vagina
✔️ Learn massage techniques to release stress blockages
✔️ Specific breath + movements for stress and tension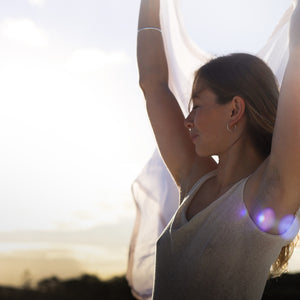 Week 6
Radiance & Feeling Alive
​
✔️ Advanced practices to boost your energy
✔️ Energetically call in more radiance
✔️ Activate your inner goddess to make you feel alive
Jade Egg
A Jade Egg is an egg-shaped stone that is used to strengthen women's pelvic floor muscles. In the ancient Taoist tradition, it was believed to help women with sexual vitality and aliveness. These eggs are used internally to heal and strengthen your vaginal muscles.
Crystal Wand
Crystal pleasure wands are used to release stress and tension and ignite your sexual energy and aliveness. They are a powerful tool to internally explore your vagina and cervix to awaken greater sensation and deeper orgasmic experiences.
Are you ready to:
Unlock the richest pleasures in your body and learn what makes you TICK
Learn powerful Tantric tools to epic orgasms
Unlock new ways to orgasm and access full body pleasure
Experience deeper sexual experiences through sex magic and energetic practices
Recharge your energy and elevate your spirit through sexy self-practices
Create an epically powerful relationship to your Yoni/Pussy or Vulva
Thrive in your body as a sexually liberated woman
Skillfully use a jade egg and crystal pleasure wand to expand your pleasure awareness
Attune to the subtle sensations of sexual energy and pleasure